2020-2021 Moderator: Jenny Troha, [email protected]
Presbyterian Women (PW) is a church-wide organization whose membership is open to all women. Presbyterian Women members are those who choose to participate in or be supportive of Presbyterian Women in any way. PW intentionally seeks the membership of women from all racial and ethnic groups so that the organization may reflect a vision of the whole church as a community of mutual interdependence in which diversity contributes to wholeness.
What's the purpose of Presbyterian Women?
Forgiven and freed by God in Jesus Christ and empowered by the Holy Spirit, we commit ourselves: To nurture our faith through prayer and Bible study
To support the mission of the church worldwide
To work for justice and peace, and
To build an inclusive, caring community of women that strengthens the Presbyterian Church (USA) and witnesses to the promise of God's kingdom.
Presbyterian Women Circles
Circles are small groups that gather regularly to provide an inclusive, caring community of women. Each circle is an integral part of PW and is encouraged to use PW resources to strengthen this connection.
A circle is where
Faith is nurtured and growth takes place through worship, study, fellowship, and outreach
Women are challenged to stretch beyond their limits
Women move beyond the safe places of life, reaching out to others
Christian leadership is born, nurtured, and sent forth into ministry
Circle Meetings are held monthly in the Parlor
Day Circle . . . 2nd Monday @ 10:00 am (childcare is provided)
Night Circle . . . 2nd Monday @ 7:30 pm
Day Circle . . . 2nd Tuesday at 9:30 am
2020-2021 PW Coordinating Team
Moderator:  Jenny Troha
Vice Moderator:  Nan Keel
Secretary:  Donna Crutchfield
Treasurer:  Becky Loftis
Church Women United:  Judith Roe
Thornwell:  Christy Keohane
Fundraising:  Janis Kilgore & Kimey Reed
Membership:  Stephanie McGoldrick
Moderator, Search:  Diane Lemaster
Spiritual Growth:  Nancy Moore & Lucy Painter
Chrismons:  Julie Pile & Dorothy Kitchens
Santa Claus Express:  Ellen Womack
Christmas Dinner:  Terri Potter & Mary Martin    
Sandwich Project:  Amanda Lower & Florence Luranc & Allison Thornton
Valentine Boxes:  Gena Spears & Carolyn Anderson & Emily Lawton
Women's Retreat:  Faye Cashwell & Sally Joyce & Debbie Parkes
Easter Baskets:  Elizabeth Mooreland & Kay Moe
Mon. Morning Circle  Leader:  Andrea Price
Mon. Morning Bible Moderator:  Barbara Douglas & Ann Richardson
Mon. Night Circle Leader:  Jean Cronan
Mon. Night Bible Moderator:  Marylyn Brown & Sally Harvey
Tues. Morning Circle Leader:  Sally Larson
Tues. Morning Bible Moderator:  Shared
2020-2021 Bible Study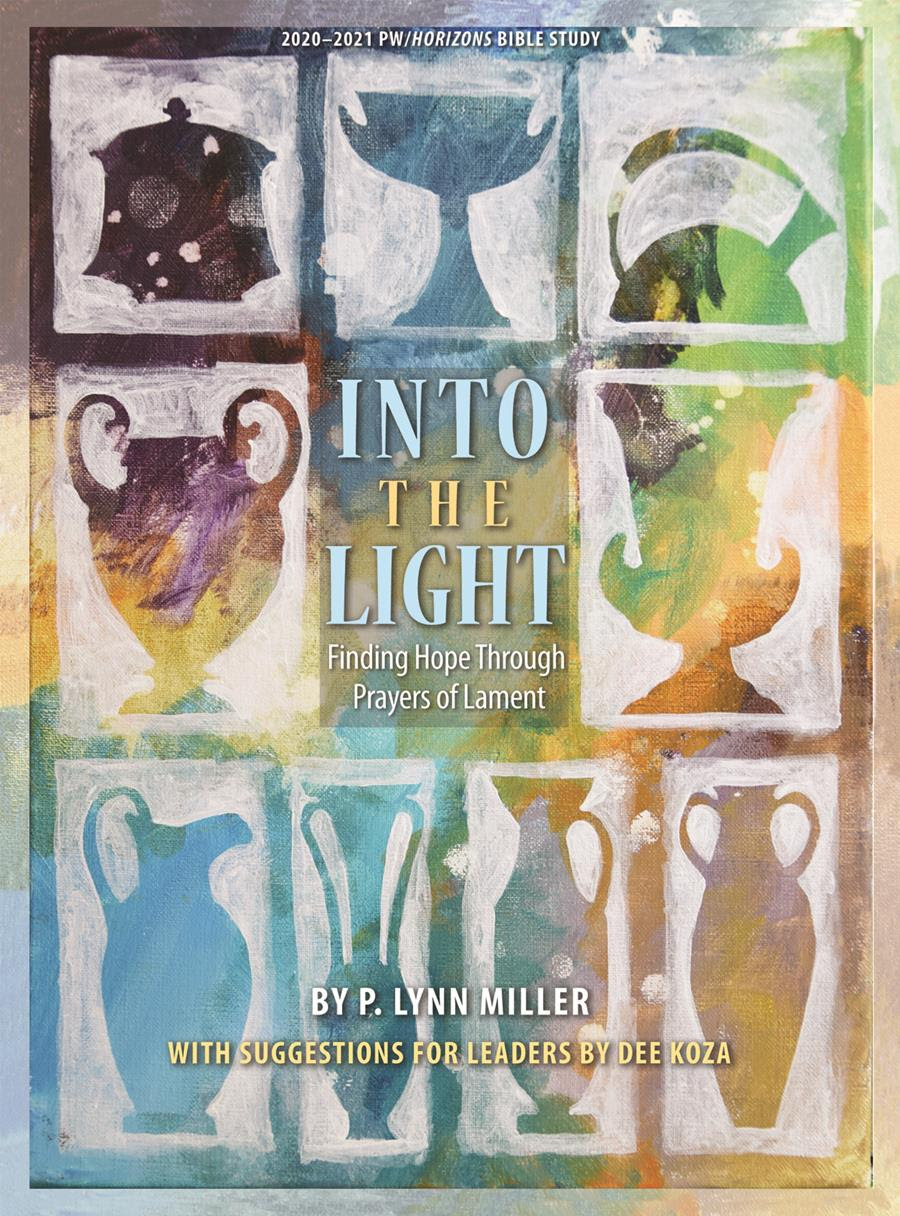 Into the Light: Finding Hope Through Prayers of Lament by Lynn Miller
Lynn Miller revives lament as a proper theological response to the difficult situations of our world. One of the foundational points of the study is that, in scripture, lament usually leads to hope. After crying out to God, the one who laments remembers God. And while that doesn't fix things in the moment—the injustice, the loss still exists—the lamenter is strengthened to face the world and to hope. And for us as Christians, hope is not just an emotional response or an attitude of pie in the sky. Hope implies movement: both God's inherent movement toward justice and our movement toward God. Recovering lament may be one of the church's most timely gifts to the world.