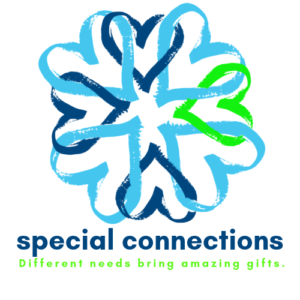 Special Connections
Different Needs Bring Amazing Gifts
Special Connections is a relationship-based ministry for children and youth who need some extra assistance during their time spent here at Saint Luke's. Because we want to include ALL people in our church family we welcome those with differences in learning, speaking, playing, hearing, and moving, and walking.
Our Buddy program is active on Sunday mornings and for major church events throughout the year. While our buddies are informed and trained, their main goal is to develop relationships and make all feel welcome.
Here's how it works if you're seeking a buddy:
Visit us at our Special Connections table in the narthex just outside the Sanctuary.
Fill out a quick (circle your answers) form so that we can get to know more about the person who would like to have a buddy.
Go sit in a pew with your family. Your buddy will either find you there during the Passing of the Peace or as we go up for Tell Us Our Story (TUOS). We will meet at the Special Connections table after TUOS and we will go to the Great Hall together for a variety of activities. Parents may pick up in the Great Hall after worship.
Here's how it works if you want to be a buddy:
Click here to sign up to be a buddy!
Please contact Catherine Anne Thomas, [email protected] with any questions. We are always happy to provide tours of the church so that everyone is comfortable on their first day here!