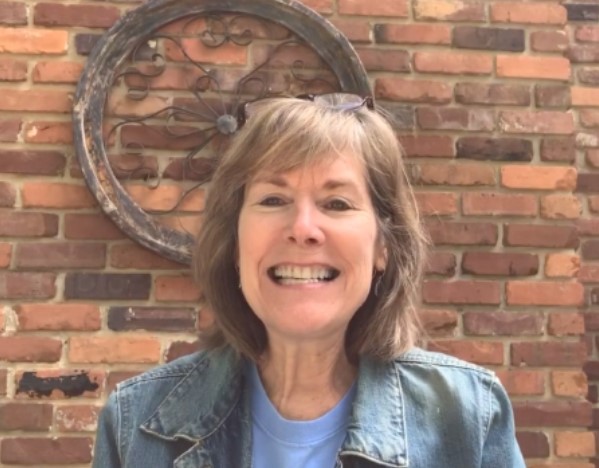 Please click here to enjoy a video from Miss Catherine Anne!
---
Be the GOOD! See the GOOD!
This week send some drawings, cards or notes to church members you miss seeing – or those who might need a bright spot in their day! Have your mom or dad take a picture of you or your family working on this project so we may share them here! Addresses can be found in REALM. If you need ideas about who might need a pick-me-up, please contact Catherine Anne . Let's help spread God's love through the mail!
---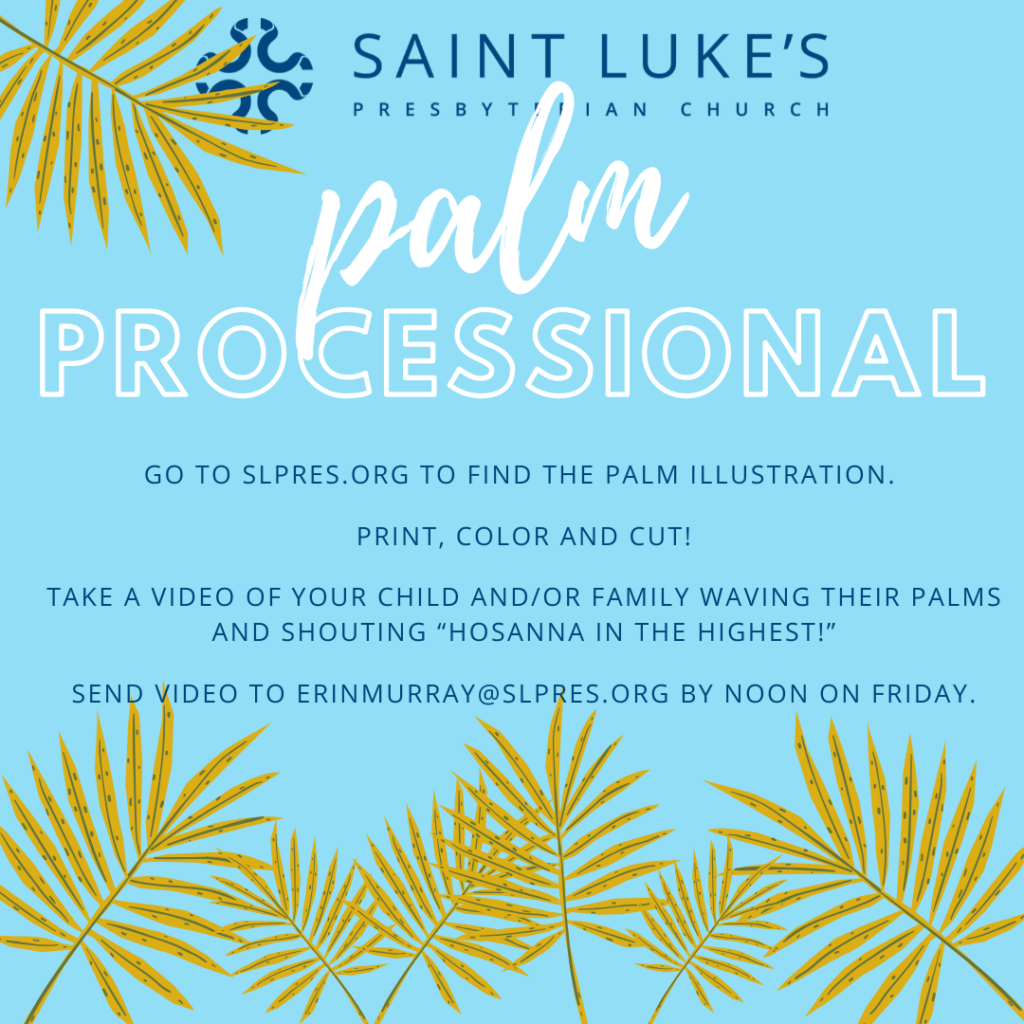 Palm Sunday Processional
As you know, this coming Sunday is Palm Sunday! Since the kids' palm-waving procession can't go up the aisle this year, we have another way for them to begin our worship time together! All you have to do is: 

1.  Print out this illustration. Then, color it green with either crayon or marker, and cut it out.
2. Take a brief video of your child and/or family members waving their palms and shouting, "Hosanna in the Highest"!
3. Send your video to Erin Murray by Friday at noon. We will combine these videos into one glorious virtual palm parade we can share with our church family on Sunday morning.
---
Submit Your Creations!
Saint Luke's LOVES seeing your artwork and building creations, and just because we're not at church doesn't mean we can't share your brilliance with our church family! The next time you draw or paint a picture, build a Lego creation, make a potholder, string a necklace, build a birdhouse, put together a fun sculpture, or make anything else, please take a photo of your creation and email it to Erin Murray so we can add it to our Facebook library! Thanks for spreading joy through your creativity!
---
Worship Videos for our Children
This Preschool Video tells the story of Palm Sunday!
The following videos are password protected. You will be emailed the password. Please let Catherine Anne Thomas know if you don't get the email.
Holy Moly shares the story of Palm Sunday!
WHIRL shares Luke's Holy Week
Holy Moly shares the story of Maundy Thursday!
Holy Moly shares the story of Good Friday!
Previous week's Worship Videos & Songs can be found here.
---
Let's sing some songs & move around!
Active Worship Songs For Kids
I'm Trusting You from ROAR!
Light of the World from Cave Quest
---
Let's Get Ready for Easter!
Let's Go On an Easter Scavenger Hunt! Click here to find out how!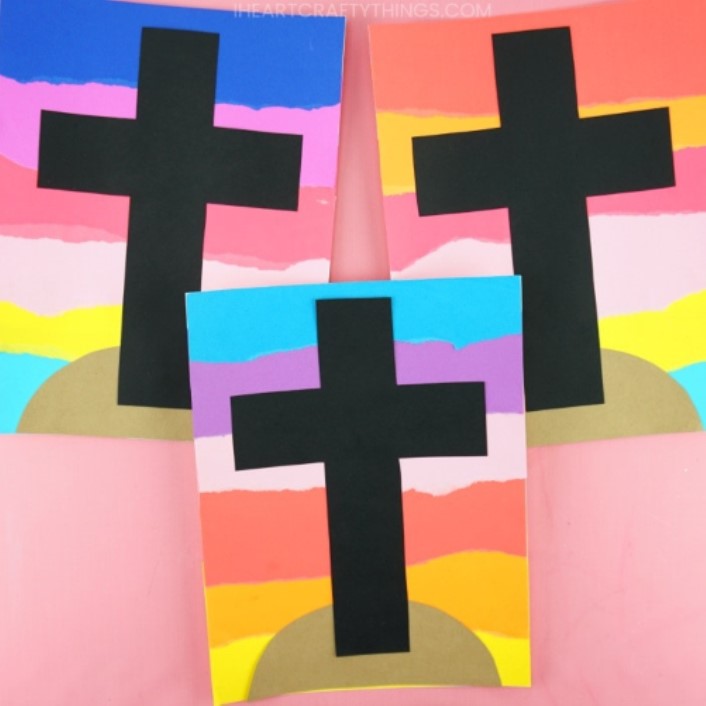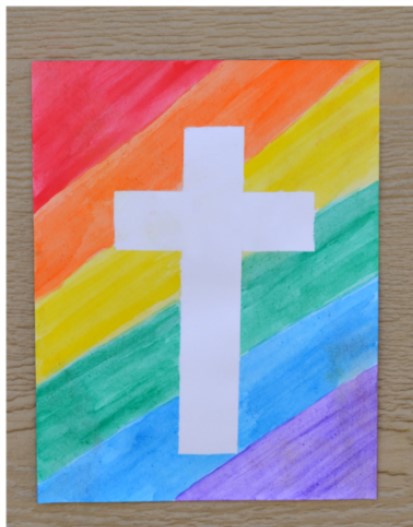 ---
Worship Cart
Below you will find some activity pages to keep busy during worship. Isn't it great that we can sometimes listen better when our hands are busy? That goes for adults, too – so tell your parents they can color, too! If you need to do something that's not on paper, grab your favorite fidget toy or maybe even a doll or stuffed animal. Maybe you could tell THEM what worship is about! We'd love to see your teddy bear or dinosaur singing along with us! You can show them how to pray and sing, too. We can't wait to see you in the hallways and pews of Saint Luke's! Until them, we are so thankful that we can stay connected. And remember, God loves you and SO DO WE
---
---