What is it?
The Saint Luke's Youth Leadership Council helps the staff of Saint Luke's plan and implement various ministries of Saint Luke's youth ministry. This includes programming, planning, publicity, and volunteer recruitment. This group will also serve a team to give good feedback, brainstorm new ideas, and help design long-term benchmarks and goals.
It is a group of 12-15 youth and adults who are passionate about leading Saint Luke's Youth Ministry.
Rotations on and off the council happen in May every year or every two years, depending on the position.
Generally, the Saint Luke's Youth Council meets once a month.
Who's On It?
Currently Serving Youth:
Emma Parker
Morgan Underhill
Grace Strickland
Julia Strickland
Haley Cantwell
Ansley Wassell
Hannah Price
Owen Hamlin
Reed Harvey
Anna Jean Lower
Sydney Moss
Eliza Thatcher
Currently Serving Adults:
Laura Singley
Jeff Cantwell
Resources for The Youth Council
Lent devotional by your youth council:
1. Read the scripture from PMA for your day. Reflect on it. What stands out to you? What is a point you'd want to share from it?
2. Find a picture/quote or something you'd want to put on the Saint Luke's youth insta to share with the world.
3. In caption put scripture from the devotion, and write a short prayer.
4. Post on your day.
Here are examples of a devotion: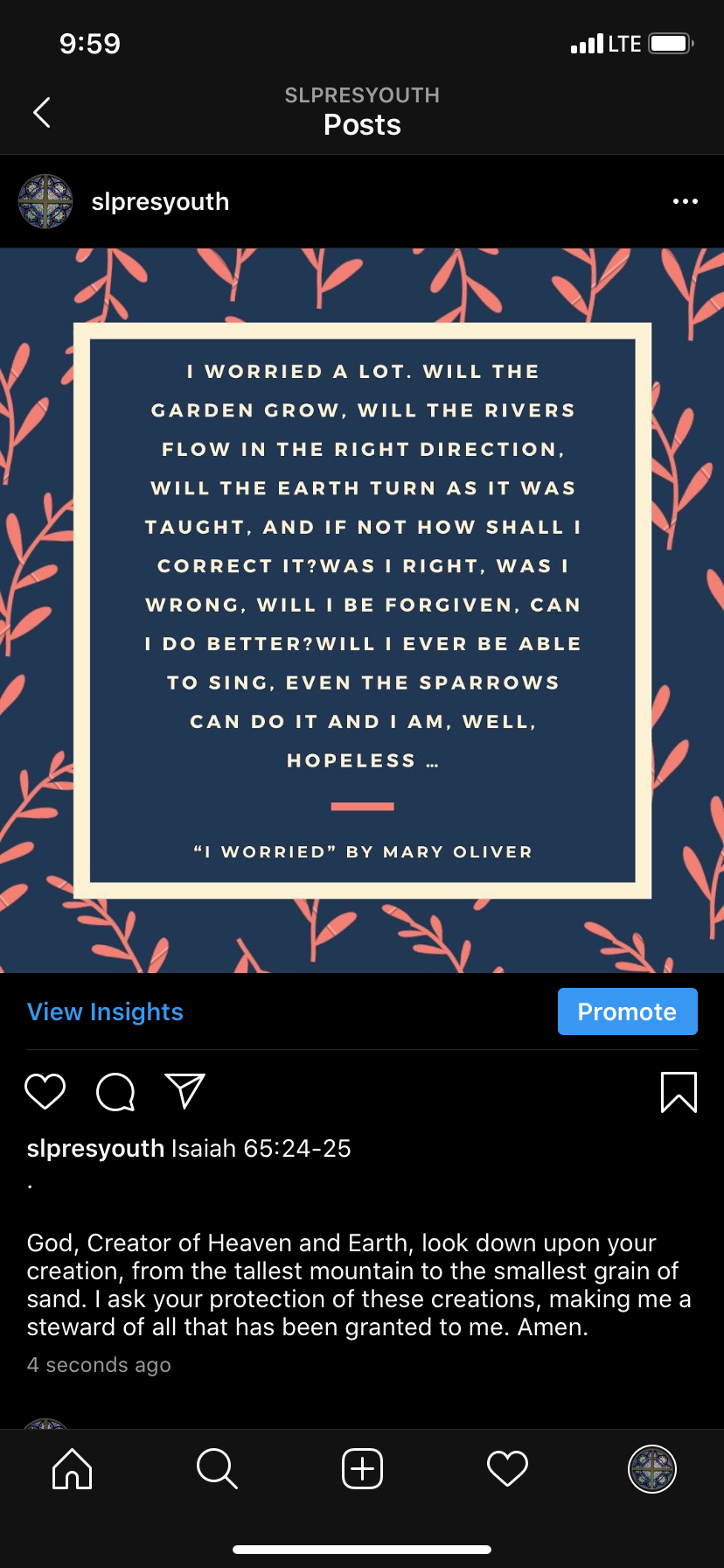 Blank Event Programming Sheet:
Blank Event Program Planning Sheet
Sample Event Programming Sheet:
Pancake Breakfast Event Program Planning Sheet (sample)
Sign Up to be point person (Youth Council Members only)