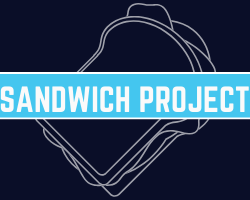 The Presbyterian Women (PW) will continue to offer a way for us to be Christ's hands in the world, to feed the homeless in a time of increased need. The PW Sandwich Project will be different this year, but we can still provide the sandwiches our mission partners are so happy to receive!
Instead of gathering at the church, we will make sandwiches for the homeless at our own homes. Then, we will bring the sandwiches to the church on Sunday, Jan. 31 from 1:00-3:00, for PW to deliver them to our mission partners.
While you are driving through, you may also honk goodbye to Phil, who has led so many missions for Saint Luke's during his time here!
How to make the loaves of bologna and cheese sandwiches: Please watch this video on the process:
If you have a sturdy box with a top to donate, such as a banker's box, or banana box from a grocery store, bring your loaves of sandwiches in that box to the church. If you do not have a box, just bring your loaves in their bags. We will take your loaves and boxes out of your car for you!
In the past, we have asked for donations of $25 to cover the supplies for a box of sandwiches. If you wanted to spend a similar amount this year, you could make five loaves of bologna and cheese sandwiches at your home. Feel free to make as many or as few loaves as you like! The hungry will appreciate your efforts!
You are not required to sign up, but we would love to get an estimate of how many sandwiches we will be delivering to the shelters. You can let us know how many loaves you plan to make on this sign-up genius:
Also, if you are not able to make sandwiches, but you would like to contribute money to the agencies to feed their needy, you may donate on Realm under the PW Sandwich Project option. If you are not comfortable with Realm, please contact Allison Thornton about how to mail a check.
Questions? Please contact Saint Luke's members Allison Thornton ([email protected]) or Amanda Lower (Amanda Lower [email protected]).