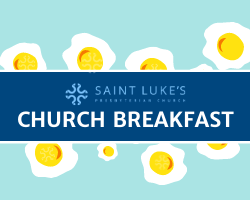 Please join us for our next Church Breakfast on April 10 at 9 AM!
Saint Luke's member Dr. Nael McCarty will present a brief lecture entitled "Immunology, COVID-19, and Vaccines" on Saturday, April 10, at 9 am via zoom. He will help us understand how our immune systems work to protect us from viruses, and will go over the safety and efficacy data for the COVID-19 vaccines. He will also describe the science behind vaccine development, to help us understand how these new, highly efficacious vaccines were able to be developed so fast.
As we did with our previous gathering, this event will be virtual via Zoom due to the ongoing pandemic, and all members and friends of Saint Luke's are invited.
Check your email for zoom invitation!

If you have questions, please contact Tom Loftis at 770.605.2067 or [email protected].